The size of the sofa frame fits for mattress:
90/180 x 200 cm
The sofa is carefully manufactured from the top quality steel:

25 mm

round profile, and 12 mm

,

10 mm bars. The back- and sideboards are linked by the
40/40/4 mm

side angles.
Measures:
The height of backboard: around

115 cm

,

The height of sideboards: around

82 

cm

,

The overall measures of sofa: depth: around

98/188 cm

, width:

210 cm

,

Bottom of front rail to floor: around

25 cm

.
Powdercoating
In the process of painting sofas are coated with black or white powder. The paint is permanent and has a half glossy finish.
At customers' request it is possible to decorate the black paint with gold, copper or silver Patina paint. Then it is sprayed with colourless varnish to protect the Patina from wiping off. Patina, however, needs refurbishment every few years, while black and white are permanent
DECORATING WITH PATINA IS FREE!!!
Colour choice

After purchase, please, let us know the colour of the bed you want to order.

Within the box, you will receive 4 rubber mats. They prevent floor from scratching and improve stability of the bed.
Shipping
We offer bargain price for international shipping. Sofas are stuffed into solid cardboards of format: 210x120x17 cm. 
On the day of dispatch, you will receive an email from us. It will tell you a reference number for tracking your shipping online. Would you like to make an appointment with courier, you can find a telephone number to Schenker company in your country on their internet site.
The courier will call you just (30 - 60 mins) prior to their arrival.
The sofa is supposed to be carried by two men, and the courier is not obliged to bring it into flat/apartment. He may help however, if you happen to be nice to him.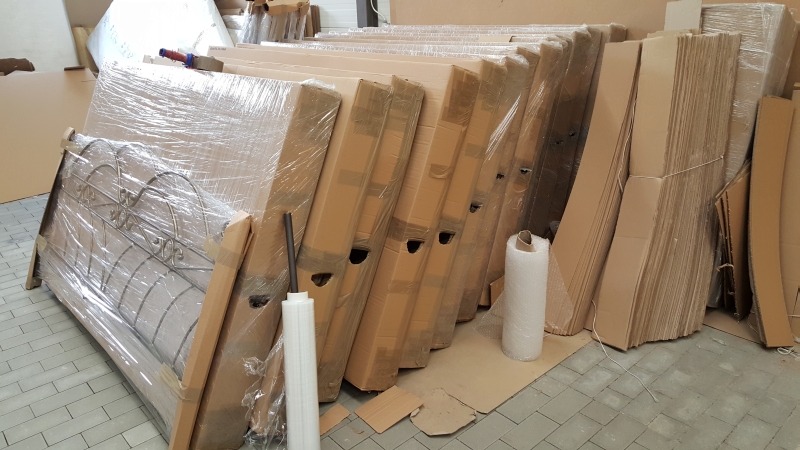 Lead time
Manufacturing lasts 6 business days (after payment received) plus 3-6 business days for delivery.
When purchasing, please, enter the data:
colour of the sofa,

shipping address,

telephone number, that is always available for courier.
On the day of goods' dispatch we will inform you about the estimated time of arrival.
We are the manufacturer
When you buy from us, you avoid overpaying to middleman. We are the manufacturer! The whole process of production takes place in Poland (Warmia).
We guaranty top quality and 5 years warranty time.
Should you have any questions, please, contact us. We answer emails as soon as possible. Our email address: tomarstalde@gmail.com